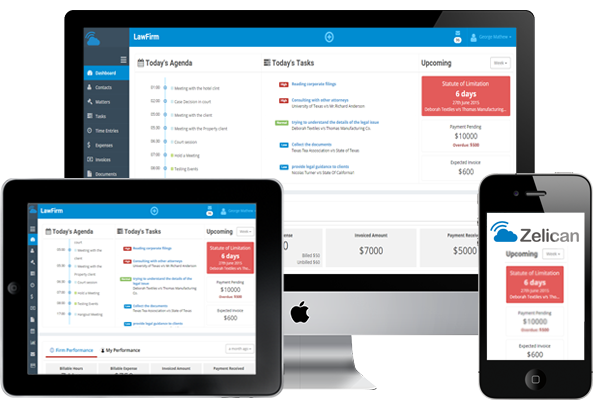 TAKE YOUR
LAW PRACTICE
TO CLOUD
Improve your law practice with intuitive and easy-to-use cloud-enabled legal case management software.
Increase your efficiency and make your clients happy
Zelican helps you to manage your law practice right from client onboarding to invoicing. Manage clients, cases, billing, documents & more.
Everything you need for your law practice
Zelican enables to manage your law practice effortlessly. Organize all your critical client and case data. Manage your tasks and appointments and track time spent on the cases. Store and easily access all the case related data in one place.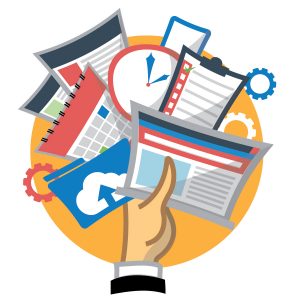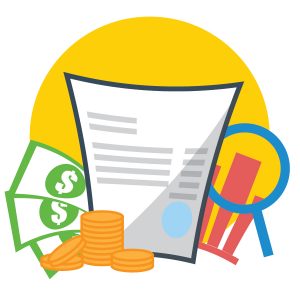 Simplified and Accurate Legal Billing
Effortlessly track time spent on the case and generate detailed invoices in minutes. You will never worry about missing out billing on any work. Fast and accurate billing means getting paid faster.
Unlimited Legal Document Storage
Store all your legal documents securely in the cloud and access them from anywhere. Easily categorize the documents based on cases. Collaborate with others by easily sharing the documents with them.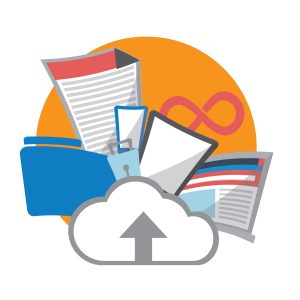 Time & Expense Tracking
Easily track time spent and expenses incurred on each case.

Anytime Anywhere Access
Securely access to Zelican from Mobile, Tablet or Desktop.

Data Security
Zelican is a completely secure cloud-based software. All the data are encrypted with bank grade encryption algorithm.